Exhibitions are globally recognized as the apt medium for doing business today. They provide platforms for information sharing, an opportunity to assess opinions from clients, determine market potential, research, evaluate your competition, expand ventures and find new partnerships. Exhibitions provide an avenue for the promotion and marketing of products.
The primary objective of an exhibition is to have a product or service on display for public viewing. This can be for commercial purposes, showcasing progress or achievements. Most visitors to exhibitions have buying authority. It is therefore important that your stand is outstanding enough to make an impression on the visitors. Here are tips to implement that will make your stand unique and memorable to the visitors.
Design a Distinctive Exhibition Stand.
Creating a distinctive exhibition stand for display makes your brand instantly recognizable and creates a strong first impression. First impressions do count: your company may be offering a unique product or service but without a visually appealing display, potential customers can bypass you right into the hand of your competitor.
It is therefore important to be intentional with the display design that you implement on your stand. Create an aesthetically pleasing atmosphere within your exhibition stand, use a combination of lights, color, texture and layout.this will attract exhibition traffic.
Tell Your Brand's Story
The way you design your stand speaks volumes, but the story you tell to back up your display is what makes your display special, personal, and more valuable. Focus on telling a story only your brand can tell, in the most astounding way possible
It is important to ensure your narrative is immersive and easy to comprehend. Ensure that the story you tell is simple, clear, easy to tap into, and most importantly relates to the display. Engage the listener to maintain their interest in your narrative.
Offer What Your Visitors Need.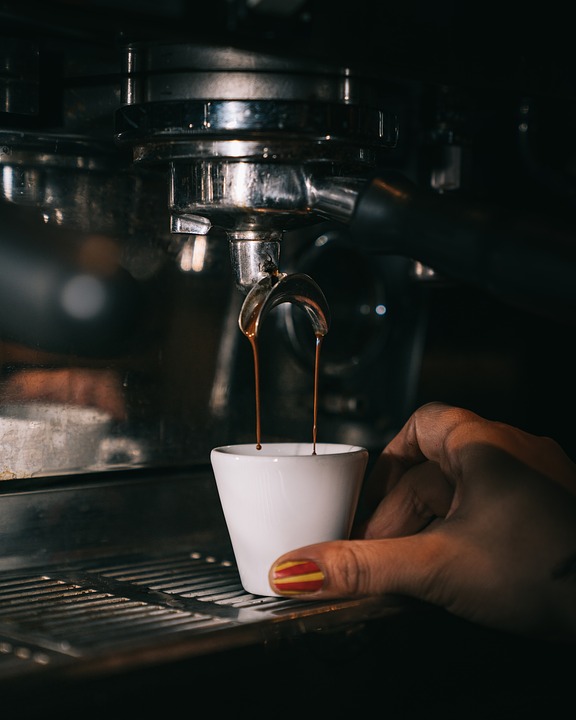 Exhibitions tend to be very formal, that should not always be the case. Focus on making your stand the place where the visitors want to spend time. Offer the comfort that the visitors need: be it a free cup of coffee, a chair to relax, music for entertainment, or WIFI access. Making your stand unique, warm, and chic will go a long way in attracting more visitors to your stand.
Most importantly entice attendees to your stand without them noticing. Whichever option you choose to go with ensuring that it fits your budget without outstretching it. Exhibitions will be more successful if the companies are well prepared, have good promotion materials, and an eye-catching stand
Offer Exclusivity
Where possible strive to offer visitors an experience they won't get anywhere else. At this point be as creative as possible. Consider adding on the display a product that is not yet on the market, this way offering a sneak peek of the work under progress will catch the visitors' interest in your business.
Gift visitors at your stand with branded products such as pens, umbrellas, and t-shirts. Make the branded gifts attractive and useful to encourage visitors to post photos on social media. This will go a long way in marketing your brand.
Offer What Is Not Expected
For any trade fair or exhibit ensuring that your stand is a must-see is a necessity. Something that the visitors will include in their highlight of the exhibition and recommend others to your company is the goal.
Think outside the box: include a product that your business offers that is unwaveringly interesting to a big cross-section of the audience. Most businesses simply include the latest must-have technology, this way your stand is unique and attracts more audience. While interacting with VR technology or the  LED video wall, sales conversations are prolonged, and in a short time, the audience is entertained. Incorporate the technology aspect such that you can display information about your product or brand.
Provide the Warmest Welcome and Fun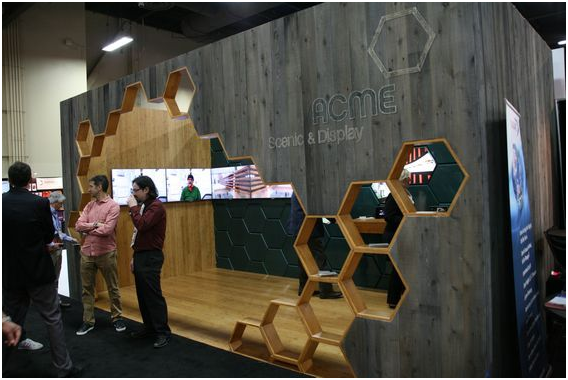 Incorporating a sense of human touch while interacting with your audience is one of the most striking inventions to make your stand the favorite spot for the exhibit.
Most businesses send their lead experts to exhibition stands thinking they will be the best for outsourcing knowledge of the business which is okay. Ensure that the experts are also trained in hospitality to welcome visitors to your stand in the warmest way possible, alternatively, consider hiring a specialist event team to be the first contact persons. After the visitors prove to have a special interest in the technical aspect of your product then let the lead expert take it from there.
Most important of all: let your team be human. Share a joke with the visitor, smile, maintain eye contact and enjoy the event yourself, this way your audience will warm to this. After all, this is an exhibition not a brochure, so make it count.
Conclusion.
The sole focus of the exhibition is the audience. it is, therefore, important to provide a platform that communicates the message about your product or service most outstandingly and memorably. To achieve this consider incorporating the above tips in your next exhibition stand for it to be outstanding and a success. Good luck.